Workspace design and fit-out for collaborative working
Today's dispersed workplace teams – often including specialists located inside and outside the business – require dramatically different approaches to design and connectivity, including workspaces that are far more flexible and adaptable to changing needs.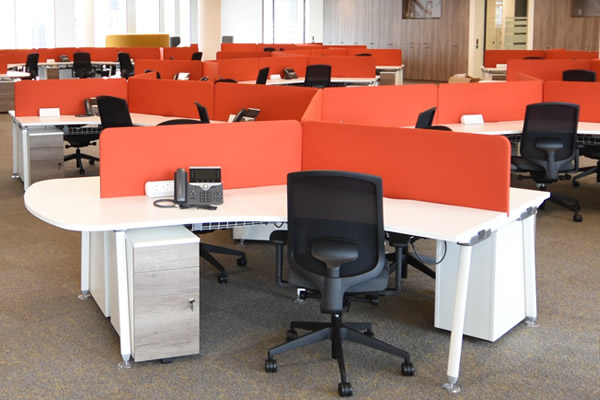 Traditional workstations
Traditional workstations will continue to have a role within many organisations' business activities. However, through the use of personal lockers, pedestal storage can be made smaller or eliminated, and the workstations can be used more flexibly between job-sharers or part-time workers.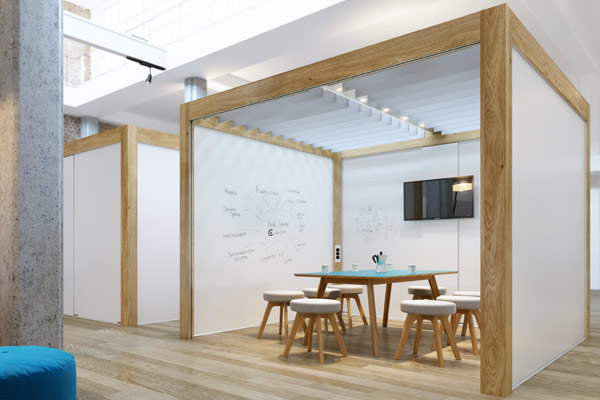 Team collaboration
Spaces with one open side and writable walls – which bring together individuals or teams for problem solving, brainstorming or training – can be made attractive and vibrant, encouraging creative thoughts and processes. The use of sound absorbing materials for walls and ceilings can also limit noise transfer.