We operate to a clear purpose
Our mission is to create working environments that are perfectly adapted to the roles they need to perform. We understand that today's office design needs to foster a culture of collaboration, safety, and productivity for distributed workforces, while also being cost effective to build and operate.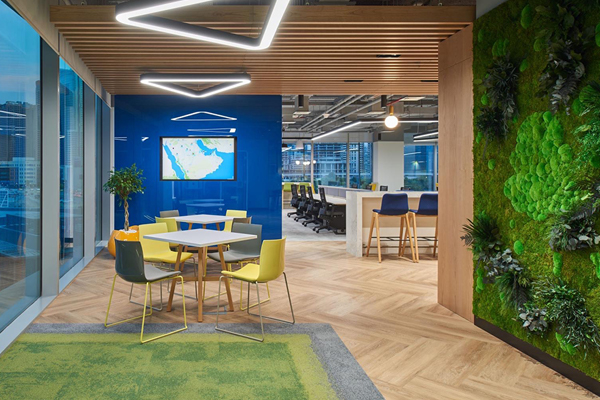 The power of ideas
Business and employee expectations for the workspace are changing at unprecedented speed, which we believe opens up fresh possibilities for creative solutions to inspire employee productivity and hybrid usage.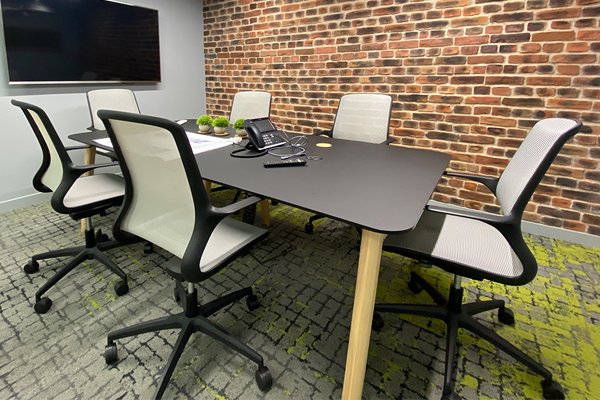 Proven expertise
With more than 50 years of collective experience under our belts we have the know-how, the skilled personnel, and the end-to-end capabilities needed to complete any scale fit-outs or refurbishments to the highest possible standards.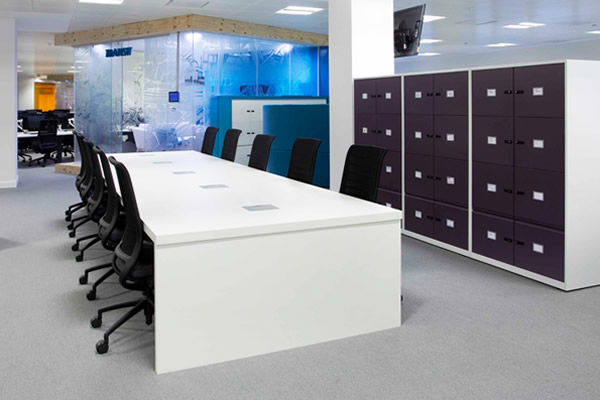 Shared commitment
From the first conversation to the final handover, we build close working relationships with our clients based on a mutual desire to see a job well done. We'll always embrace our commitment to on time and on budget delivery.
"
Whether you're a small business looking for help with furnishing its first dedicated office space; a larger organisation wanting to optimise its workspace to accommodate changing business needs; or an SME requiring a comprehensive consultancy package encompassing assistance with workspace planning, design and build and fitting-out; rest assured that the team at Form will dedicate the highest levels of commitment and attention to precisely meeting your needs.
Michael Howard, Managing Director,
Form Workplace Solutions Limited
"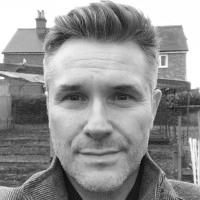 Michael Howard, managing director
With expertise in workplace design, strategy, and delivery, my role is to help clients shape new innovative workspaces, improve efficiency, and reduce operating costs – all while inspiring creativity and productivity.
Read more >>
Areas of expertise:
Interior design, commercial architecture, workplace planning, building construction, relocation management, and migration
Space planning, measurement and associated data collection analysis
Implementation of key technology enablers to support mobile workforces
Proudest moment at Form:
That's easy. Having known and worked with most of the team for over 20 years, proudest moment has to be joining the Form family officially by taking over as MD. It's right up there with becoming a father!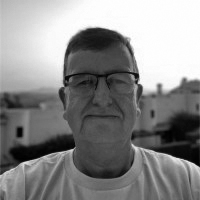 Graham Macey, director
Building on many years of experience in helping businesses maximise their office space, I'm the Form lead for helping clients re-imagine what they want from their workspaces – and bringing their ideas to life!
Read more >>
Areas of expertise:
Quality control and ensuring projects are delivered to the highest possible standard
Project management, team management, and day-to-day client/surveyor liaison
Sourcing of materials and furniture, and client education in terms of the latest fitting trends and creative options
Proudest moment at Form:
Simple: walking off site after completing the largest single project that Form had ever delivered (at that point) – for a wonderful client called Bühler.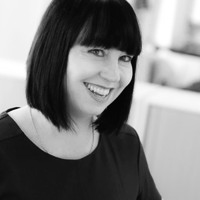 Alex Ryan, business development manager
I'm the person tasked with engaging new clients, understanding what they want to achieve, and generating opportunities for office fit outs and refurbishments. That includes occupied property, lease extensions, and client relocations.
Read more >>
Areas of expertise:
Pitching and creating workspace solutions for clients that increase productivity and boost staff attraction/retention and morale/ wellbeing
Building and maintaining relationships with clients, commercial agents, and furniture distributors
Working with clients through initial design, into the project delivery phase and up to completion of their fit out or relocation
Proudest moment at Form:
My first day at Form was March 17th 2020 – the day we went into national lockdown! So I'm still a bit of a newbie, but it's amazing to be part of the Form family working on new and exciting client workspace projects.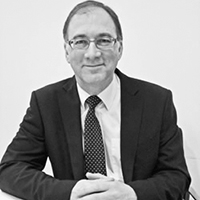 Quentin Stacy, director
As co-founder of Form Workplace Solutions, my role is to focus on the business, and ensuring our growth is managed in line with the principles of teamwork, fairness, and trust that we build with clients.
Read more >>
Areas of expertise:
Project specification development and compliance
Estimating, cost management, and partner collaboration
Executive responsibilities and client liaison
Proudest moment at Form:
Aside from leading the management buy-out of Form, I think it's the way our team has worked with clients and partners to weather the unique storm that is Covid-19. Success demands transformation and agility, which we continue to demonstrate on a daily basis.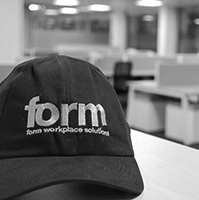 Dean Chapman, director
I'm an experienced project manager who ensures projects are delivered on time and on budget. What's more I have a close eye for detail, and help maintain high spec finishes on projects ranging in size from small to multi-million pound fit outs.
Read more >>
Areas of expertise:
Coordination of design, programme, and fabrication departments across all projects
Cost management, and engaging with clients to ensure they have access to the most cost-efficient resources and materials
Identifying new technologies, and supporting client aspirations for enabling greater workforce mobility
Proudest moment at Form:
I left the engineering world at 30 to join Form, and they took a leap of faith in hiring me and spending the time helping me re-skill. My proudest moment is therefore to have re-paid this trust, and to have become a recognised expert within the Form family.
Chris Harding, director
With a trained architectural background, and over 12 years experience working with large corporate clients, I bring strong design awareness and project management skills to any new client – alongside a passion for creating innovative and uplifting workspaces.
Read more >>
Areas of expertise:
Project management – PMI accredited Project Management Professional (PMP) training ensures I have a keen eye for detail
Workspace design, and engaging with clients to help them imagine and deliver unique working environments
Client engagement, and helping each of our customers make the most of their budgets and ambition
Proudest moment at Form:
I'm truly thrilled to have reached a life goal of becoming a director and part owner at Form. This has provided me with the platform to help strengthen our reputation as one of the best in the business.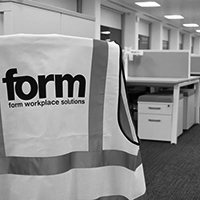 Gary Dover, director
Project delivery and the day-to-day running of our projects to ensure plain sailing – or to respond quickly to any issue that arises. It's basically my role to oversee client delivery while coordinating all associated activities, including engagement with any third-party suppliers.
Read more >>
Areas of expertise:
On-site communications and project management
Cost management and quality inspection
Scope change management, costing, and delivery
Proudest moment at Form:
Simply put, the length of time they've put up with me! In all seriousness however, Form has always had a family feel about it, and I'm just pleased to be able to contribute with a successful track record of delivery.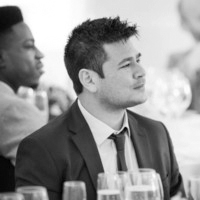 Andy Fulford, Senior Office Administrator
My responsibilities include organising the installation of often complex office furniture requirements and general office administration. I'm also well equipped to provide information on all tasty and unhealthy lunch options.
Read more >>
Areas of expertise:
Marketing and business information systems, Microsoft Excel
Business strategy, micro- & macro-economics, data analysis, and reporting
The ability to eat whatever I like without gaining weight
Proudest moment at Form:
Fulfilling a last-minute order for a large insurance company, when 3 suppliers said it would be impossible to hit the deadline.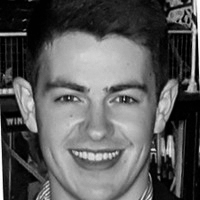 Tadhg Murphy, Estimator
[Need some background – Tadhg's qualifications, experience, years with Form.]
Read more >>
Areas of expertise:
Compiling cost reports for new and ongoing projects
Liaising with clients, suppliers and sub-contractors to prepare costs and product delivery timelines for projects
Surveying new and potential sites
Proudest moment at Form:
It would have to be whenever a project finishes within budget and on time. A job well done is a great feeling that gets better each time it comes around.