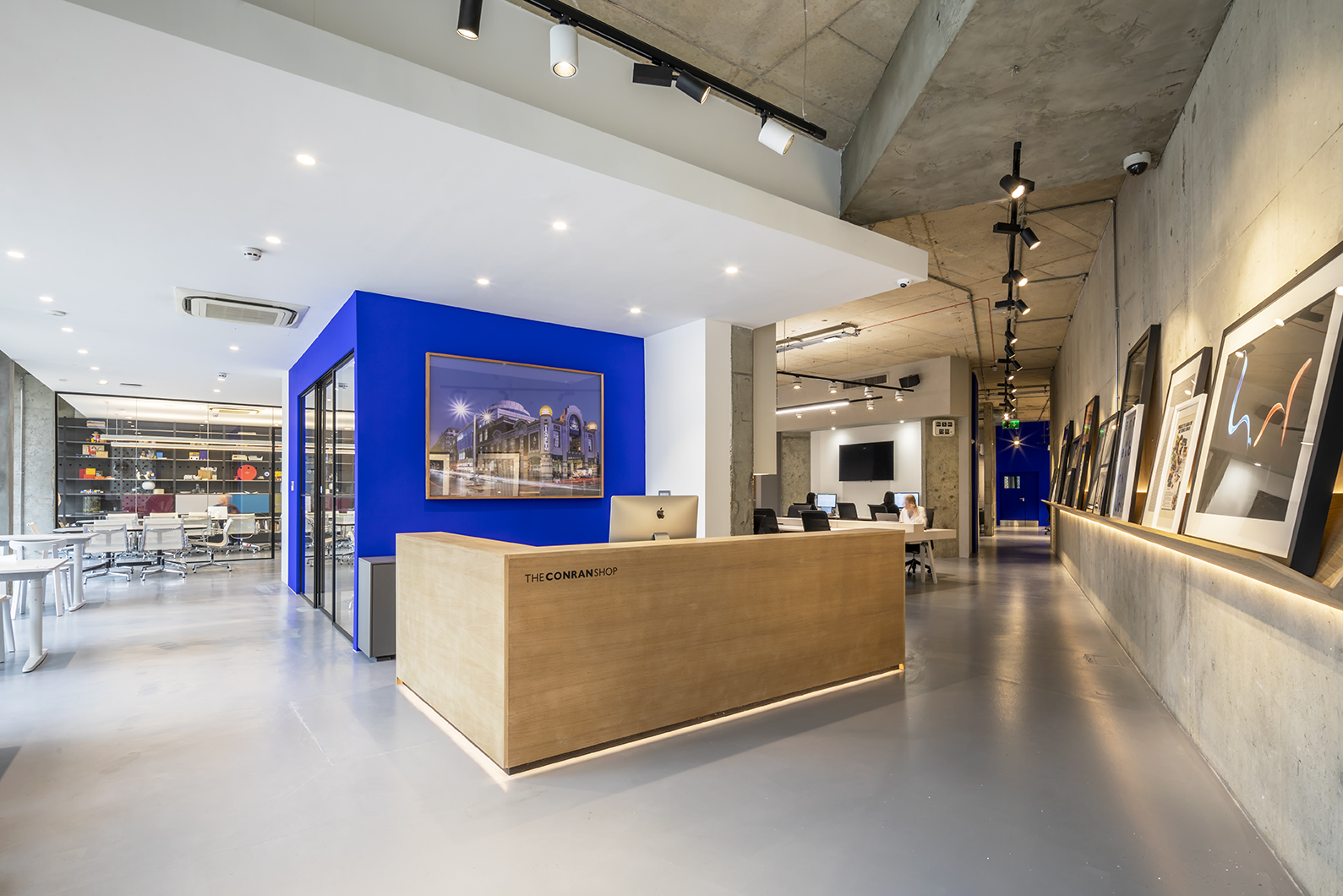 How can I improve my reception area?
First impressions count! The reception area or lobby for your business sets the tone for how guests, employees, and partners feel about your business.
Offices are now adapting to hybrid ways of working and slowly employees and visitors are starting to return to their offices. Here are some interior design style tricks to help create a warm, welcoming area with a wow factor.
Brand
Your office reception area should embody your organisational identity and brand. Proudly display your logo, use your brand colours and carefully make use of every design element to express your brand. See our post: The Conran Shop
Colour
Changing the colour of your front office area is one of the least expensive ways to experiment with the energy you want the reception area to project. Keep in mind your brand colours, but also consider the impact on your visitors' mood and emotions.
Natural biophilic elements
In addition to boosting employee morale and productivity, natural elements like plants, running water, and lots of sunlight, can serve to relax visitors. See our post: The fundamentals of biophilic design
Comfortable furniture
The furniture in your office should be comfortable and ergonomic, but also ideally fresh and new. You don't want your most important visitors sitting on a battered old sofa!
Invest in a quality reception desk
Reception desks are usually more expensive than regular office desks, but they bring a lot of value.
Light
Natural light is generally more welcoming and easier on the eyes than artificial light. If possible, arrange the furniture in a way that maximises any natural light your space already has. Light bulbs that mimic daylight are better than harsh fluorescent lighting.
Space
Create the feeling of space, remove clutter and downsize furniture. Ensure guests aren't waiting long to minimise crowding.
Graphics and decor
Your reception area walls are a great place to show off your company culture, think pictures of your team at local events, the charities you support, and your company mission. Another idea is a board of testimonials.
Tech amenities
Free WiFi and modern tech amenities like phone and laptop chargers are much appreciated.
At Form, we help clients think about how the layout of the reception area affects the first experience of their visitors. As experts in office interior design, we advise clients how to find the right balance and deliver a space that creates a first impression that lasts but that is also highly functional.
---
Form is proud to work with a great range of amazing partners such as Elite Office Furniture UK and Eborcraft.
For more information, please contact Alex Ryan on 01494 464686 or email us at info@formws.co.uk.